GET_INvolved - Who can participate
The GET_INvolved Programme consits of various Programme. This page allows you to orient to an appropriate programme based on your educational qualification, affiliation to a specific institute/university and country of origin. Please select one of the suitable category before you submit an application.
Category A: students and recent graduates
Category B: doctoral and postdoctoral researchers
Category C: visiting scientists and scientific staff
Category D: partner programme
Speculative Applications from those who cannot find any suitable Programme or fittingopportunity
Students and recent graduates
Bachelor/Master Students and Recent Graduates
Students who are in their advanced bachelor's or master's education (including science, technology, within last year of bachelor or during their master) from Universities and technical institutes can avail the Traineeship Programme and Internship Programme
Internship Programme: Students performing obligatory project work which is part of their university/institutes curriculum will be eligible for this program.
Traineeship Programme: Students who wish to get trained on a specific topic and are willing to perform project work which is not part of their university/institutes curriculum will be eligible for this programme.
Duration:

Internships: Between 3 and 6 months, depending on project and funding.
Trainesships: between 3 months and 12 months, depending on project and funding.
Researchers (Doctoral and Postdoctoral)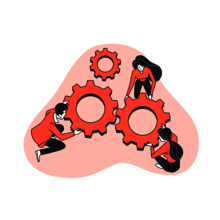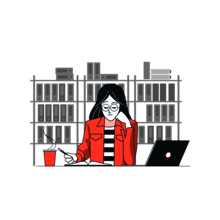 Ph.D. Students and Postdocs:
Doctoral Experience Programme (Sandwich Ph.D.):
Early stage researchers who are currently enrolled in a University for their doctoral research work and have not finished are eligible to submit interests to perform an doctoral research experience out of their own University.
Postdoctoral Experience Programme:
Experienced researchers who have completed a doctoral degree (equivalent to a Ph.D. degree) and/or currently performing postdoctoral research activities at a University or an advanced technical institute are eligible to submit research interests to perform a postdoctoral research experience out of their own university.
Duration: Between 6 months and 2 years, depending on project and funding (see Programmes, Individual Participation, and Funding)
Applicants who are interested to apply for third party funding at their own institute can also request for appropriate projects within the field of research available at GSI.
Scientific Staff and Scientists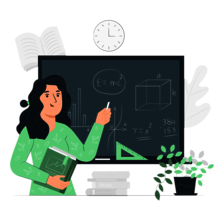 For those researchers who are affiliated to a existing (or potential) collaborating partner of FAIR in research in experiments or development of accelerator components allowing short to medium stays in the interest of scientific and technical cooperation.
GET_INvolved Partner Programme (Fully funded)
For those who are affiliated to our GET_INvolved partners can find opportunities directly with Partner funded Programme. Applicants can visit our GET_INvolved Partners page where all partner Programme are listed according to the Country of origin. This includes calls for application, partner funding and also contact person from each partner to help applicants submission.
Do not fit to any of the above mentioned Programme?
The GET_INvolved Programme in general has no application deadline. Speculative applications by students or early stage researchers who are interested to apply for an internship, traineeship or research experience should be sent approximately 5 months prior to the intended start of the stay in Germany.